Beeping sounds from equipment with low batteries. Coworkers on their phones. Flickering lights. Clashing colors. Smells of burnt food mixed with cleaning products. All of these are examples of sensory input that can become overwhelming and overstimulating. When...
When we talk about accessibility, we usually think of adapting environments for people with physical mobility problems: putting ramps in accesses to homes, enabling elevators to go through different floors of buildings without using stairs, installing handrails at...
This coming June we celebrate the 8th anniversary of Specialisterne in Spain. After many months of preparations, we opened an office in Sant Cugat del Vallès, near Barcelona. The team is made up of Ramon Bernat as Social Investor and Facilitator, Francesc Sistach as...
The list of countries in which Specialisterne carries out projects continues to grow. This June we have started the first project for the inclusion of people with autism in Portugal. Critical Software, a leading IT company in Portugal, will hire a first group of...
We start 2021 with good news: the successful completion of the first joint project of SAP and Specialisterne for the job placement of people with autism in Mexico City, as well as the hiring, derived from that project, of 3 people with that diagnosis in SAP from...
After the success of the 2019 project where 6 people were inserted into the autism spectrum, Procter & Gamble (P&G) wants to expand its workforce in 2020. The important multinational consumer goods company once again collaborates with Specialisterne for...
We are happy to announce the completion of the 2nd project with the Buenos Aires headquarters of one of the leading banks in the world, in which 6 people have joined the bank's staff. Since 2018, the Argentinian headquarters has relied on SPECIALISTERNE for the...

We have once again agreed with one of the leading global banks to carry out a new labor inclusion project for people with autism / Asperger's in Buenos Aires next September.   In this case, the project will consist of 5 weeks of training and assessment of...
Specialisterne and Autismo Ávila have carried out a project for job training and independent living training.  On May 5, an exciting 7-week project began, with funding from Obra Social La Caixa and SAGE, where a group of 8 people with ASD was going to prepare for...
  Specialisterne Brasil has won one of the awards of Pacto Global (UN Global Compact) for 2019. In a ceremony in São Paulo, last May 16th, our General Manager in Brazil, got the award along with other 12 social initiatives focused on the SDGs (Sustainable Development...
Recently Specialisterne ES has been certified as a B Corp Company, which implies that all of us who are part of its team, work in one of the best companies FOR the world, great satisfaction. In the Impact Report you can see the general impact score B that we have...
The GUREAK Business Group defines itself as a "business group committed to the socio-labor inclusion of people with disabilities. We generate stable job opportunities and design personalized professional itineraries through the...
April 2 was the World Awareness Day on Autism and, on April 5, the annual event commemorating this date was celebrated at the United Nations headquarters in New York. In this edition, the theme was "Empowering Women and Girls with Autism", trying to highlight the...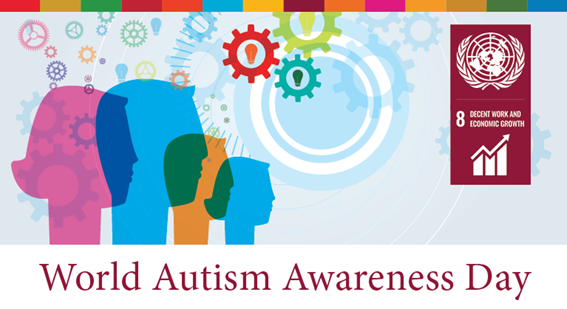 Today, April 8th, the United Nations, together with the Specialisterne Foundation, celebrated its event on the occasion of World Autism Awareness...
read more
  Specialisterne Brasil has won one of the awards of Pacto Global (UN Global Compact) for 2019. In a ceremony in São Paulo, last May 16th, our...
read more
No Results Found
The page you requested could not be found. Try refining your search, or use the navigation above to locate the post.
Beeping sounds from equipment with low batteries. Coworkers on their phones. Flickering lights. Clashing colors. Smells of burnt food mixed with...
read more
As we said in the previous article, between 17% and 23% of parents of autistic children have an extended phenotype of autism, that is, they present...
read more
Based on what is considered normal or correct in different sociopolitical contexts, there is discrimination against a wide variety of groups:...
read more
"You are exaggerating", "you are too sensitive", "you take everything as a personal attack" are phrases that some autistic people (not all, of...
read more
I arrived at Specialisterne when I was 23, after various attempts at some educational and training opportunities. I had had issues getting through...
read more
It's been a while since a new word has appeared into the world of Diversity & Inclusion: neuroinclusion. But, what does it mean? It is a...
read more
It is very common to hear that autistic people process information differently, but, what exactly do we mean by this? What does the term...
read more
Before addressing the central theme of this article, we must think about gender. Surely many autistic people who read these lines will have asked...
read more
Inclusion as a process based on reciprocity, overcoming the paternalist model of inclusion in favour of a true cohabitation among the differences...
read more
A team is a group of people that work together and share goals. But, what is a neurodiverse team? From childhood, we are taught to work with other...
read more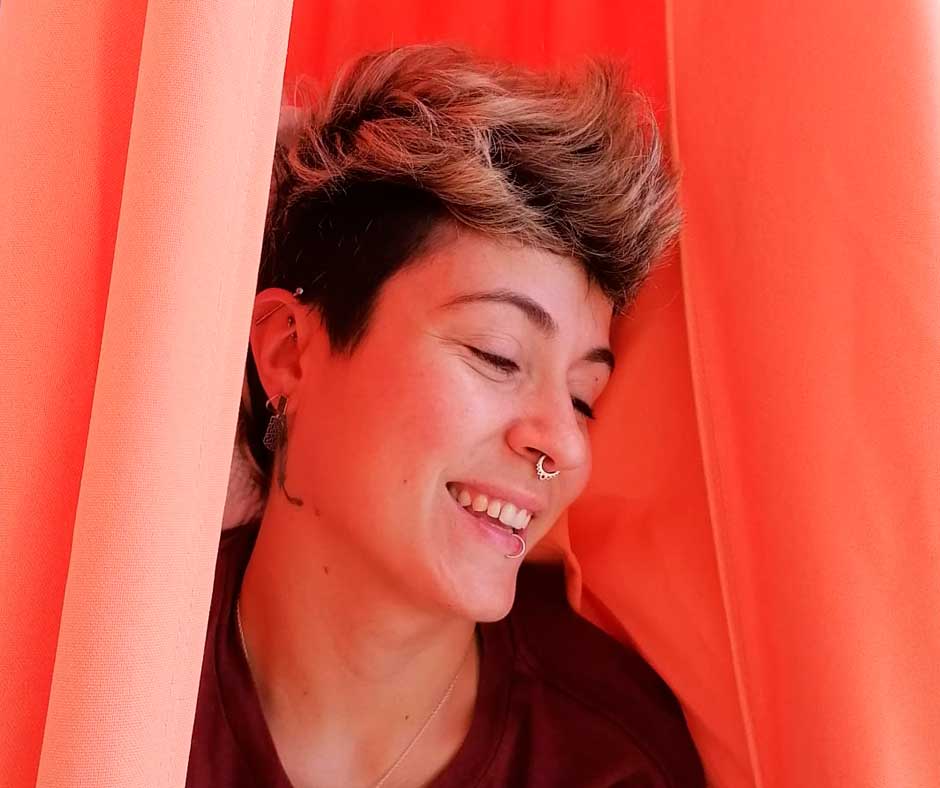 To successfully answer this question, you must first understand that autism is a spectrum; no two autistic people are the same, in the same way that...
read more
The United States CDC continues to publish studies and data on the prevalence of autism. And, as the level of diagnosis improves, and it covers well...
read more